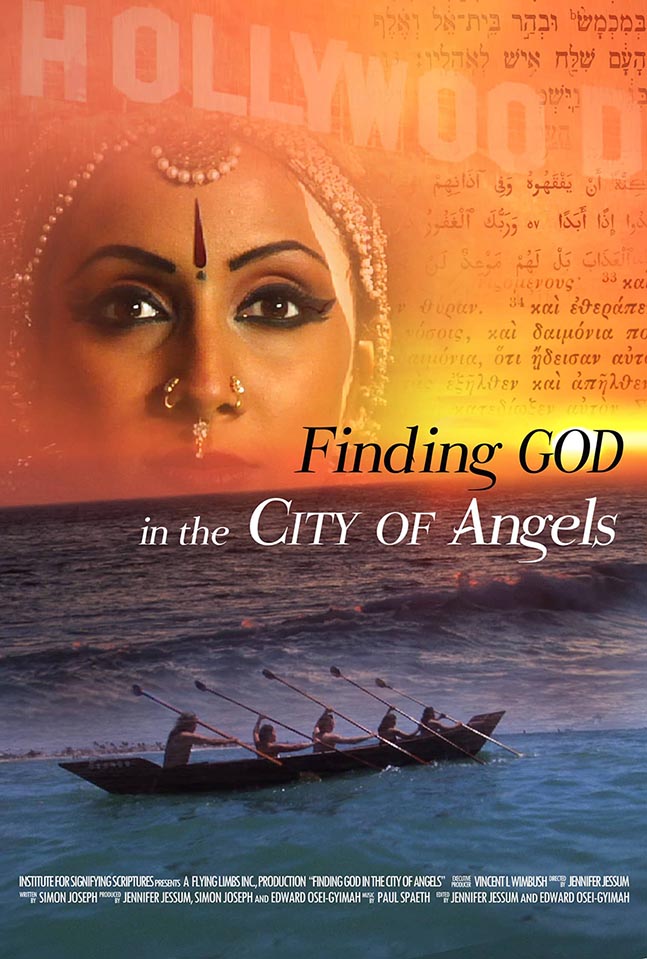 Finding God in the City of Angels (2009) is a feature documentary film funded by The Ford Foundation and commissioned by the Institute for Signifying Scriptures. I researched, wrote, and co-produced this film project as a Ph.D. candidate in Religion at Claremont Graduate University. Directed by Jennifer Jessum – and based on over 100 interviews conducted within over 40 different religious communities – Finding God explores the various ways in which sacred texts or "scriptures" are engaged in religious communities.
Finding God premiered at the Society of Biblical Literature's Annual Meeting on November 22, 2009 in New Orleans. It was an official selection at the Spirit Quest Film Festival, the Mammoth Film Festival, and won the Audience Award at the Urban World Film Festival (2010).
Finding God was featured in a special event hosted by the ALOUD series for the Los Angeles Public Library, won an Accolade Award of Merit (2010), and was reviewed by Nomi Morris for the Los Angeles Times and by Stewart Nusbaumer for The Huffington Post.
The filmmakers were also interviewed by Peter Stenshoel for KPCC FM radio.
Trailer