The Synoptic Problem 2022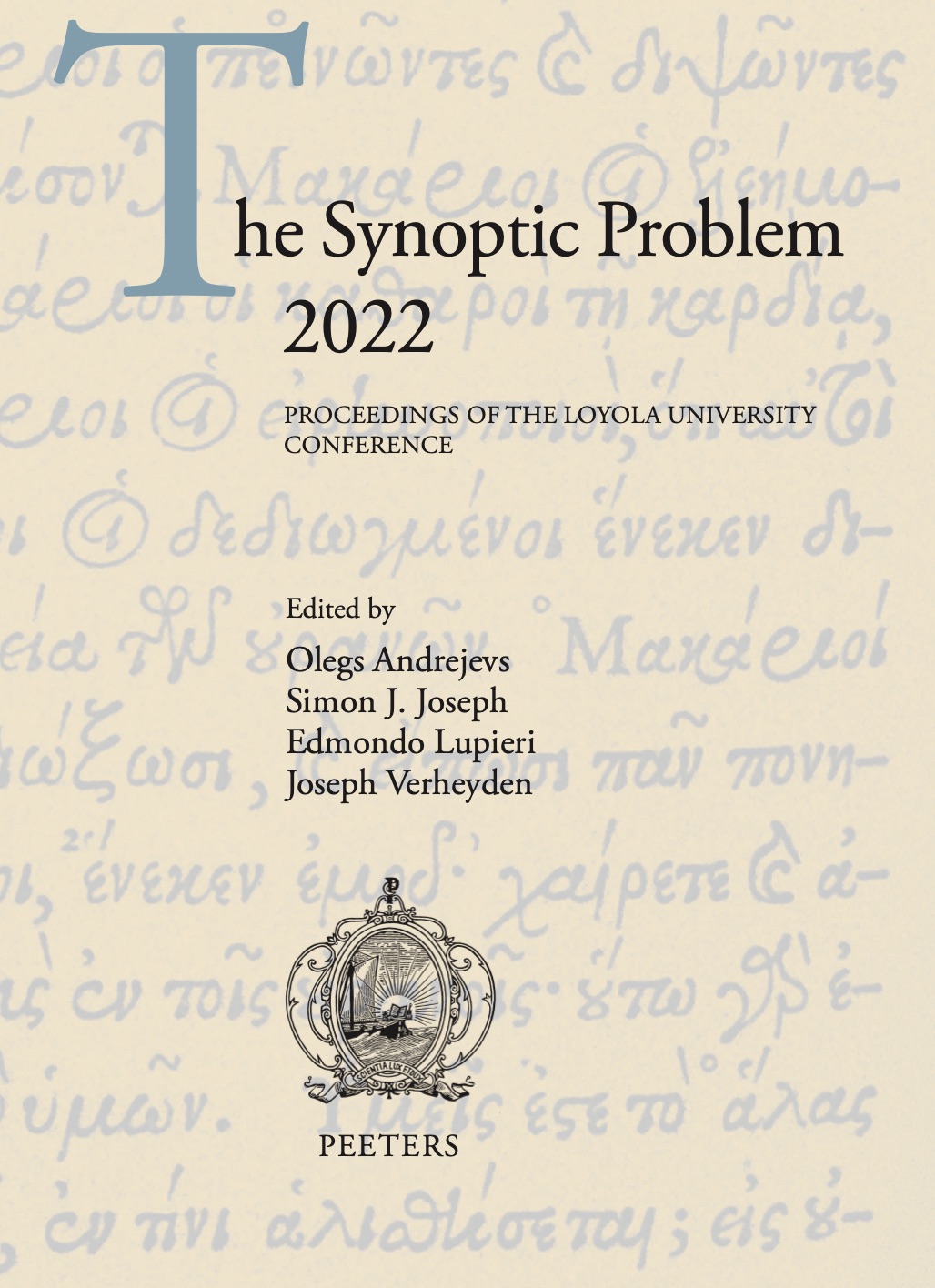 The Synoptic Problem 2022
(Peeters, 2023)
The Synoptic Problem 2022: Proceedings of the Loyola University Conference. Edited by Olegs Andrejevs, Simon J. Joseph, Edmondo Lupieri, and Joseph Verheyden (Biblical Tools and Studies 44; Leuven: Peeters, 2023).
In 2019, Olegs Andrejevs proposed creating an international conference on the Synoptic Problem to be held at his home institution of Loyola University Chicago. Olegs invited me to join him as the co-editor of the collected volume of conference papers.
My contribution to this collection is entitled "The End of Q Studies." It is not a call to end Q Studies, but rather an attempt to review the field's past accomplishments and present conditions – which some have interpreted as signifying its imminent and terminal demise – as well as question prevailing assumptions regarding its ideological and theological significance by exploring a select number of its intersections with contemporary critical reflection on ethnicity, race, gender, and class.